FORUM
Moderator: Big-Will
i found a new blooper in ikes wee wee, when the boys are talking to chef the background behind the four boys change
after i rewatched this to make sure i wasnt just really really stoned and saw this, when i noticed that there is a 3RD background so i added it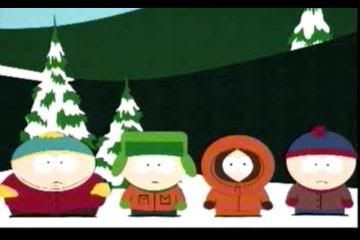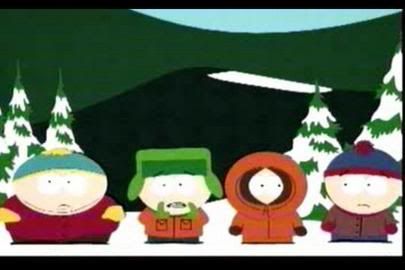 Ok another blooper for ikes wee wee, when mr hacky*dunno if that is spelt right* is in the ally after getting kicked out of town for "doing drugs" and the bum asks him if he wants a joint, if you watch carfully the new paper changes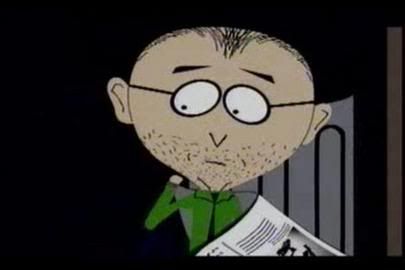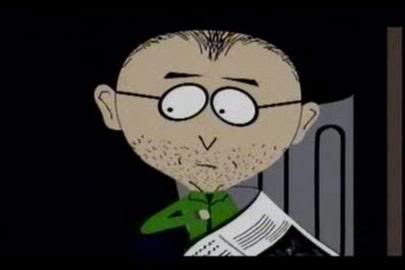 Last edited by
noname420
on Wed Dec 14, 2005 3:01 pm, edited 3 times in total.
Posts: 13
Joined: Fri Dec 02, 2005 5:11 pm
Posts: 112
Joined: Mon Jul 18, 2005 1:09 pm
I'll have to watch the episode again because the boys stand in that position a LOT. so it could be from different episodes or times in the episode.
Posts: 1
Joined: Thu Jan 05, 2006 5:41 am
Posts: 264
Joined: Mon Dec 05, 2005 7:00 pm
good finds man
Athena1999 wrote:AssassinKenny, I officially love you.
sig by Mr.Hat DX27, and that is me in that sig
i never noticed and that episode is on my ipod
Posts: 1413
Joined: Sun Oct 16, 2005 6:51 pm
Wow, thats a nice blooper!, good job!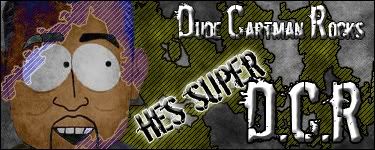 |
Allabout-SP
|
AASP Forum
|
Posts: 28
Joined: Mon Nov 21, 2005 4:50 pm
I just watched that yesterday and I always find stuff, but that I did not find! Nice job!
I don't know if this has been mentioned before, but in this episode it seems that in the boys' storyline, less than a week passes. But in Mr. Mackey's storyline, several weeks pass.
The faulty interface lies between the chair and the keyboard.
Posts: 8
Joined: Mon Aug 21, 2006 12:18 pm
okay... 1. its mr. MACKEY.. not hackey... and the background is impressive, but the newspaper is like the most impressive thing ive seen so far... good job!!!


No! I don't hate black people, I hate hippies! I wanna kick em' in the NUTS!!!
I noticed another one, Kenny comes back to life in this episode. Check the he comes back to life when Mr. Mackey goes back to school, to give a speech about his first hand experiance with drugs, its just after the start of the last section.
---
Who is online
Users browsing this forum: No registered users and 1 guest