FORUM
Moderator: Big-Will
moral of today's story- phrasing is everything

i took care of an issue with a coworker's laptop and said "congrats, now you're fixed"

my boss told me to stop neutering the staff.
Always do sober what you said you'd do drunk. That will teach you to keep your mouth shut.
Ernest Hemingway
tried the voice text thing on my phone.

i said "got a last minute project, going to be late"

the phone sent "got last minute thong superior. google layer."
Always do sober what you said you'd do drunk. That will teach you to keep your mouth shut.
Ernest Hemingway
So we're now packing beer in six pack. CEO though it would be cool to put fliers explaining how beer is made in them. It says on them that fermentation occurs at 120°C (instead of 12).

Now we have few thousands misprinted fliers.
I backed over a curb yesterday and took part of the front of the car with it. Estimate so far is upward of $1200. I think I'll bring insurance in on it.
Posts: 6010
Joined: Mon Jan 31, 2005 5:24 am
While doing my work on the iMac today, I accidentally did some combination of mouse clicks and keyboard buttons to cause the screen to get all f*cked up. It like zoomed in on everything a little bit and then would pan around as I moved the mouse. I have no idea how the fuck I did it, how the fuck to make it stop or why the fuck that would even be a feature you would want on an operating system.

I completely lost my shit for brief moment and destroyed a decorative item in the room as I loudly cursed Apple. Good thing I work from home because if I was in an office still, it would have been quite a show for everyone.

I had to restart the computer to get it to stop that irritating nonsense. I've been doing stuff on Macs for like 8 years and I've never encountered this stupidity before. Just when I think I'm used to all the little quirks of MacOS, something like this just appears. So I'm pinning this fail on Apple, and not on me.
__________________________________________________
You read it! You can't

un

read it!
I couldn't help myself... I had to laugh.

Posts: 3849
Joined: Tue May 24, 2011 8:49 pm
I kept slipping over in the snow. I blamed the ice. Now the ice has gone i have no excuse but my clumsiness

Not sure how to sneak my way into going to the club with people.
AND BY THE WAY, I WIN
I was in hurry to get home to take a dump. Finally, I made it to the bathroom, pulled down my pants... and crapped all over the toilet seat. I took me almost half an hour to clean it up. Thank science for toilet wipes!
Posts: 55
Joined: Mon Jun 10, 2013 11:01 am
Not a personal fail - one I've just come across.
I just want to know which company head approved the name of this product.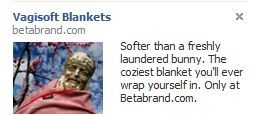 "Form of...NEIL DIAMOND!!"
---
Return to "Off Topic Discussion"
Who is online
Users browsing this forum: No registered users and 2 guests