FORUM
Search found 4 matches
Search found 4 matches • Page 1 of 1
Wed Apr 29, 2009 8:06 pm
Forum: Fan Art
Topic: Have you got Deviant Art?
Replies: 112
Views: 38972
Thanks, Angus!

Tue Apr 28, 2009 9:58 pm
Forum: Fan Art
Topic: Have you got Deviant Art?
Replies: 112
Views: 38972
I've got one!
http://www.murderousxlenore.deviantart.com
I don't have very many South Park things up as of right now... but there should be more soon as I've been wanting to draw some. Here's one I have up atm: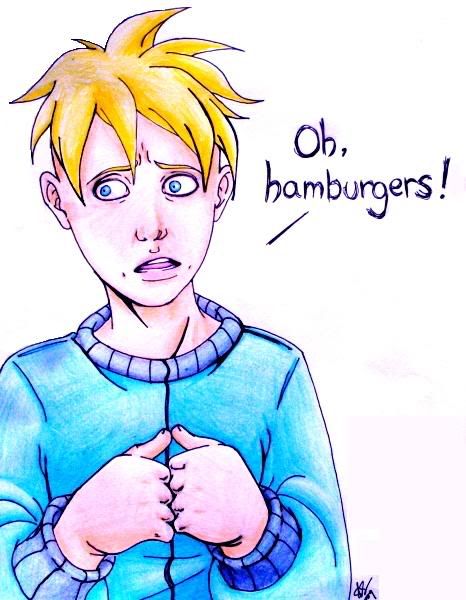 Tue Apr 28, 2009 9:17 pm
Forum: Character Discussion
Topic: The Goth Kids
Replies: 180
Views: 24641
Liking the Goth kids proves you're all fascist conformists to an alternative society, which is really no better than being a fascist conformist to the domineering society.

That being said, they rule.
Thu Apr 23, 2009 4:26 pm
Forum: Character Discussion
Replies: 2426
Views: 290636
Hooray for Butters!

He's definitely my favorite character... simply for the fact that horrible, horrible things happen to that little boy and he's not (yet) completely demented.
Plus, he's a little bi-curious.

---
Search found 4 matches • Page 1 of 1