FORUM
Search found 4989 matches
by gtaca2005

Mon Apr 10, 2006 11:52 pm
Forum: Fan Art
Replies: 31
Views: 7556
Please be considerate of the fact that I made this with a program worse than paint. I used Microsoft Word Autoshapes because that's all I have at the moment. If my scanner worked, I would hand-draw it and it would come out way better. But I just had to let out my wrath for this f*cki][/i]ucking tra...
by gtaca2005

Mon Apr 03, 2006 10:15 pm
Forum: Fan Art
Replies: 0
Views: 701
submit your own ms paint (or scanned pincel art) in this forum. I'll start.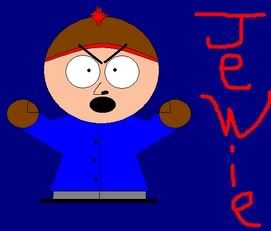 by gtaca2005

Mon Apr 03, 2006 3:16 am
Forum: Games
Replies: 8650
Views: 855917
---