FORUM
Moderator: Big-Will
Posts: 2
Joined: Sat Jun 09, 2007 7:54 pm
i don't know if anyone already noticed, but there is one bodyless head that always returns. if there is already a topic about this, just say it to me cause i dindn't see it.

if anybody saw the head more, just say it or show it

:) according to me, this head has a free will


BEFORE...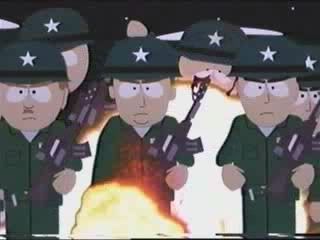 AFTER....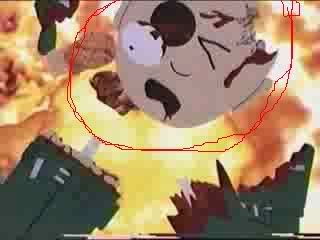 who's head is this?

---------------------------------------------------------------------------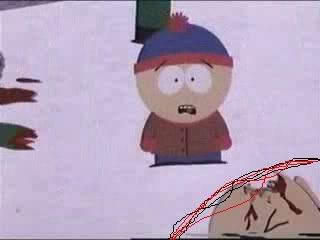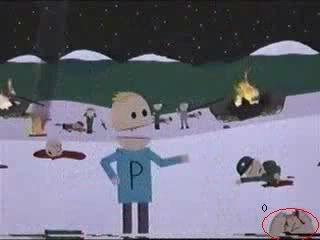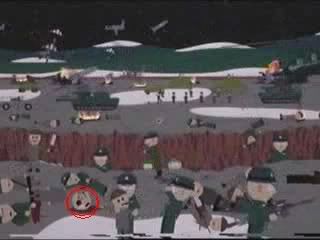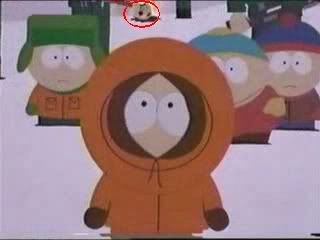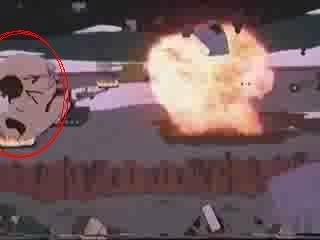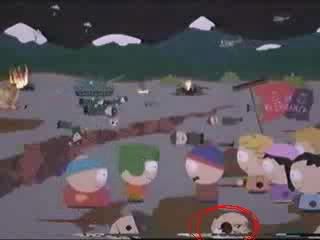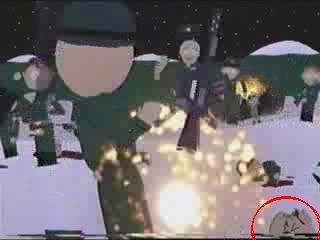 Last edited by
Aspi-Crusader
on Fri Jun 15, 2007 11:16 am, edited 5 times in total.

You're right! It doesn't want to go (or fly) away from the movie

It keeps coming back to haunt us!

Goodbye, cruel world...
I'm leaving you today
Goodbye, goodbye, goodbye...

Goodbye, all you people
There's nothing you can say
To make me change my mind...
Goodbye...
- Pink Floyd (
The Wall
, 1979)
It loves the camera!

Posts: 8959
Joined: Sat Mar 06, 2004 6:52 am
I've heard of running gags before, but MAN, that's funny! Never noticed that before...or maybe I did notice the same chunk missing from the head and never thought about it, whatever the case may be...hilarious!!
How weird I've watch the movie about millions of times and I didn't notice that head keep appearing scene after scene.
You're a good searcher.

Xandir: And the important we are together, Draw toge--(Gets hit by the head)
Mr.Garrison: You go to Hell, You go to Hell and you die!
That wasn't Mr. Mackey's head.
Lol the man on the left side of Mr. Mackey has no face.
Attack 103
Defense: 103
Health: 120
Energy: 425
Stamina: 50
Posts: 42
Joined: Tue Jun 16, 2009 10:49 am
That's hilarious! The guy's a photobomb pro even in death!
Just when I think I'm done saying, "Dammit,"...
OMFG i never noticed that! Lolz BEST PHOTOBOMB EVER.
---
Who is online
Users browsing this forum: No registered users and 1 guest