FORUM
Moderator: Big-Will
katelynnluvslost wrote:To be honest, I dont give a damn who Kate goes with, I just love PB&J!!!

Ohh yeah, someone told me South Park done a LOST epi, does anyone know the name of it and what season?
Someone's chatting sh*t cos it doesn't exist.
Posts: 62
Joined: Tue Jan 02, 2007 9:21 pm
There was supposed to be 4 seasons right? Well, when I saw this I was really confussed........
http://news.bbc.co.uk/1/hi/entertainment/6633863.stm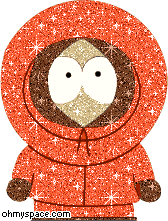 If Jacob healed Locke's back, I don't see why he wouldn't heal the gunshot.
Posts: 754
Joined: Tue Sep 28, 2004 2:18 am
Locke isn't dead he is gonna be in the next episodes so he lives somehow. If you guys haven't heard lost is gonna have 6 seasons with the next three each having 17 episodes each. Then that will be the end which is awesome cause they can wrap it up and work towards an ending without stretching it out forever.
---
Return to "Off Topic Discussion"
Who is online
Users browsing this forum: No registered users and 2 guests