FORUM
Moderator: Big-Will
I read all the horrific topics, and thought it was time for a peacefull one. So here's the question; if anything was possible, where would you go? And I mean anything, so portals, shuttels... use a bit of imagination. So don't post the Bahama's or that new cool comic store nearby. That's lame and dated...

Don't destroy my sjitty wall, dmn Mongolians!!
Posts: 264
Joined: Tue May 30, 2006 7:14 pm
I've been wanting to live in Ireland for a long time now. Living up on top of a hill next to the ocean, no traffic or noisy skaters at 3am. Tha'd be nice.
I would get high and then witness the Big Bang from a safe distance.
Anything? Time portal. I wanna see what this whole area was like in the 1950's, and the 70's. Actually, I'd drive all over Texas. Main stops being Irving (to see what was here before my house was built), Dallas, Ft. Worth, San Antonio (to see the neighborhood where Dad grew up before it became I-35). Hell, maybe I'd go all over the country.

What I'd really-really like to do is drive all over the country. But I barely have enough money to go to Galveston for a weekend.
Posts: 153
Joined: Tue Oct 24, 2006 9:27 pm
Always wanted to go to las vegas.
I'll go back in time to find out if Jesus Christ truely existed, along with solving all of history's other mysteries..
Every step back a step foward.
Every failure an extra opportunity for success.
Every day of defeat a victory!
Posts: 160
Joined: Sat Dec 31, 2005 8:47 am
Not that I'm as big on UFO's as I used to be, but I would be pretty psyched to head to Roswell just before the crash allegedly happened. I hear a lot of strange things on the job from people that lived in the area with grandparents alive during the 40's...
I would like to see if any of it is true.

ShaneHaughey wrote:

Sizzling Lynn wrote:A guy in my grade eleven Bio class last year was dared to lick a rat's balls and he went along with it...is that considered manly?

No, that is the opposite of manly.
Posts: 89
Joined: Sun Apr 08, 2007 3:40 am
I'd want to go to Mars. Seriously. My favorite planet, and from pictures it looks pretty freaken cool.
Posts: 25
Joined: Tue Apr 17, 2007 12:32 pm
Dependant on having a kick ass disguise and one of those hitchiker language gadget thingies and a bulletproof/shield kit....

I think I'd like to try 1980 in England and I'd drop in on my parents, france during Louis XIV's reign, America in 1775, then back to france in 1789 for the storming of the Bastille, the western front in 1914-18, the battle of stalingrad towards the end when the winter cold looked liked it could break the back of the German army, Lenin and the bolsheviks during the October revolution, any point during the vietnam war with either side or both, the grassy knoll on that day that I forget, in New York in 1960 to take in a talk with Malcolm X, Boadacia and the Iceni kicking the s*it out of Yorke and New York in the year 2001 september 10th to visit the top of both towers.
Last edited by
becky-s-potter
on Wed May 09, 2007 1:13 pm, edited 1 time in total.
I am way too old for this...
Posts: 6131
Joined: Mon Jan 31, 2005 5:24 am
becky-s-potter wrote:...the grassy knoll on that day that I forget...
22 November 1963
But I think you might be disappointed with the view from there.
__________________________________________________
You read it! You can't

un

read it!
Posts: 62
Joined: Tue Jan 02, 2007 9:21 pm
I've always wanted to live in America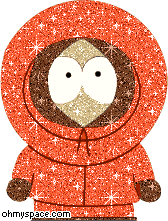 I'd love to visit Japan, yet not live there, what with the whole language barrier and stuff. I want to move to Canada when I'm old enough.
Naturally, I'd love to go to Canada and get a job there. I've always had a liking for Canada over America.
But, UN-naturally, if I had the chance, ability and probably money to do so, I'd love to travel to one of the infinite random Alternate Universes so that I can see whether I'm any better or worse off than I am now. And it'd be pretty odd to see myself as someone different to what I am now, if that could happen.
crazyQH wrote:Ok EPAF, I'm officially granting you the title of having the best dream ever.
---
Return to "Off Topic Discussion"
Who is online
Users browsing this forum: No registered users and 2 guests