FORUM
Moderator: Big-Will
Well, we made it to May.
Some May holidays/observances:
May 01: May Day
May 04: Star Wars Day: "May The Fourth Be With You!"
May 05: Cinco de Mayo
May 29: Memorial Day
Enjoy May, a mid-Spring month

zzyzx 2 wrote:Well, we made it to May.

Some May holidays/observances:
May 04: Star Wars Day: "May The Fourth Be With You!"
So who saw the strawberry moon last night? Named by the Algonquin Indians, as they used the term (before iCal) to know when is the best time to harvest the strawberry crop! Answer: The full moon that occurs in June is the best time to harvest the strawberry crop

Once again, it's May the 4th. May 04, 2018!
So Cal peeps will get this:

So long, May gray!

Hello June gloom!
Fall starts in the northern hemisphere tomorrow, Saturday, at precisely 6:54 pm PDT/ 9:54 pm EDT. Spring starts in the southern hemisphere at that same time.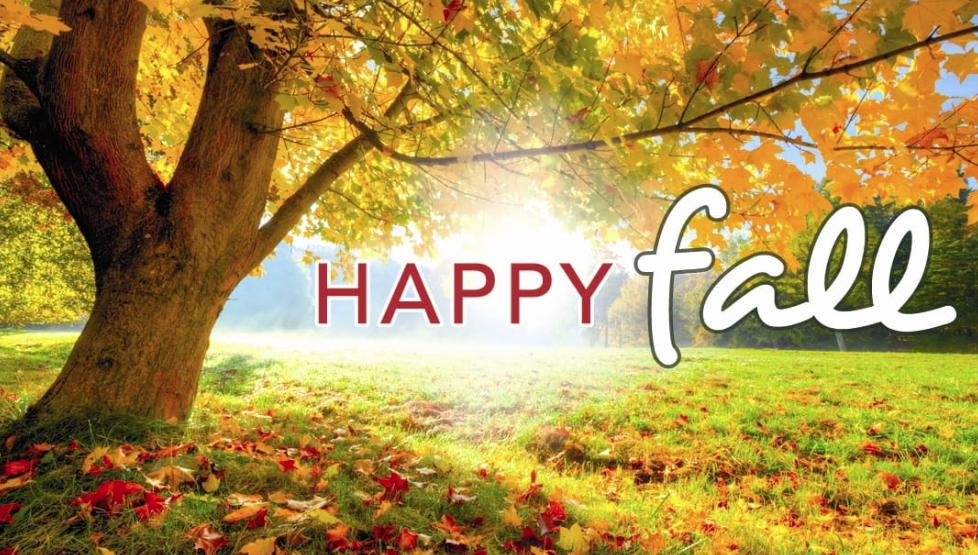 This is my first time logging in for a long time. It's been a really rough hiatus and for months I really didn't think I'd be back around these parts. I can't believe it's fall -- it's already starting to get cold again, leaves are starting to change, and I feel like I barely had much of a summer. Things have been too hectic.
Fall depresses me, not because of the nice color and the OK weather, but what it means. Winter is coming. Winter where I live is the most miserable season. When i was younger, I didn't care as much. Now that I'm older it means dry skin, arctic air (Long periods of single digits in Fahrenheit or figure -15°C (They both meet up when the wind picks up) and darkness. Some people I've come across are happy about winter and cold. They must be way better off mentally and physically than I am. If I was rich enough to leave for winter to another climate, I probably would. I'm just not the same as I used to be. We would just throw on a coat, the heat, etc. Even the heater makes me sick.

Until then, I'll try to enjoy what we have left of OK weather. Fall sort of reminds me of spring, yet in reverse. The skies in September are always clear, blue. I believe sun's angle has a lot to do with it. In winter, the sun looks like it's way far south. Barely stays up. Last year we were spoiled with warmer weather thru November. I knew it was wrong.
Posts: 6093
Joined: Mon Jan 31, 2005 5:24 am
I embrace the seasons, kfgg. You and I inhabit the same state (you're still down there in that corner of America's Dairyland, right?), so I know of what you speak. But I also see the value of the cold weather months. I love blowing people's minds in other parts of the country when I talk about driving on a lake.

Weather-wise, the change from summer to fall happened today for me (and kfgg). I'm relieved because the colder nights mean all these goddamn mosquitoes can finally eat sh*t and die. It was a historically wet summer for southern Wisconsin which means those bastards were out in droves. Now that the cold is here, the woods and waters are once again my playground. I can do what I love without smelling like DEET.
__________________________________________________
You read it! You can't

un

read it!
Winter: Dark. Cold. But I love snow! But I do tend to get more bored this time of year with less to do outside.
Spring: Beautiful. Favorite season!

All the budding trees, rising temps....yeah there's some rain but usually a good amount of sunshine. Happy birds. New beginning.
Summer: Too hot!

Love the pool. Love Ice Cream. But some days I cannot do anything but be in the AC.
Can be torture. I actually prefer winter on most days.
Fall: Changing Leaves. Falling temps. I hate yellow jackets and they come out in a fierce dying rage. Feels like death sometimes.
Sunny to start...but very cloudy to end. Good time for sports play though.
Things've been cray over meah. It's been in themid 50s early in the day, and the mid to upper 70's toward the evening the recent days. The couple of days are set to be cooler, however warm back up again subsequently.
I have use GBWhatsapp at gbapk.info
this
. This is very good app.
This is quite amazing post. I would never miss anything on this forum from here on wards. its simply outstanding.
acmarket apk
---
Return to "Off Topic Discussion"
Who is online
Users browsing this forum: No registered users and 2 guests