FORUM
Moderator: Big-Will
Posts: 2878
Joined: Wed Dec 22, 2004 2:22 am
Posts: 7
Joined: Wed Jan 24, 2007 9:00 pm
Posts: 1413
Joined: Mon Oct 17, 2005 12:51 am
Big-Will wrote:I don't know about you, but any method used to get a password that isn't yours and then using that password to get to places you shouldn't be in and wreaking havoc there is a

hack

, so KennyDiesForever's sister made a big mistake by giving out a passward that isn't hers, and the people who got it

hacked the forum

. You can explain it away as "an incident," but

it was a f*cki][/i]ucking hack

!
Will, it didn't get hacked...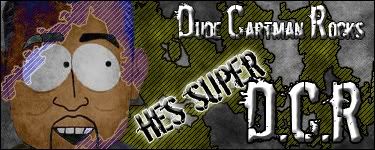 |
Allabout-SP
|
AASP Forum
|
Oh, whatever.

Your forums work now, this thread is closed. I shouldn't have left it open this long anyway.
To members of that board: I've been slacking off on this particular forum. I've let threads run on too long: my policy is if you have a fan board, you can announce it here and wait for people to sign up and post there (and I'd lock the thread), but anything that happens on that board should stay there, or you should contact the board admin via email. The site admin should make announcements on his own site, not on this board. Any problems with aasp's board should have been announced on that site, not here.
---
Who is online
Users browsing this forum: No registered users and 1 guest