FORUM
Moderator: Big-Will
Posts: 2
Joined: Mon Apr 23, 2007 6:10 am
Everything was fine until I clicked the link at the bottom of the page to "contact us". It was like I was under attack. Antivirus software kept trying to install itself and pop-up windows ascended from the depths of hell.

Not cool man!!! Way not cool at all.

I thought it was a legit site, but now I am afraid to ever go there again. What has this world come to?!?

Anyways, yeah...thats all I have to say.
It is a legit site. Something else may be going on there.
Posts: 2
Joined: Mon Apr 23, 2007 6:10 am
hmmm... hopefully the website's administator is aware of this issue and fixes it soon.

This is my work computer that I usually only run apps on. I don't surf the net much. allabout-sp.net is the only site I have gone to that is not a site I visit every day and the moment I visited it was when the chaos began and my day turned very sad and poop-like.

If you say it is legit, I trust you...I just wonder what the hell happened. It was probably Satan or something.

Thanks
Lol, Satan's porn computer hemorrhages spyware.
SPsource.net
PM me or a signature. Please contain a description!
I just tried it and never has a problem, could just be the computer you are using.
Posts: 153
Joined: Fri Mar 16, 2007 2:42 pm
It's the gay porn.

I have not encountered any problems there.

That being said, it's NOT a legal site, since Comedy Central does not endorse any sites that distributes the episodes without its permission. If you wanna get eps legally, purchase them on iTunes.
Well screw me, it does have spyware on it. I'll have to contact DCR about that.
Posts: 1413
Joined: Mon Oct 17, 2005 12:51 am
I apologise for this, the current advertising company I'm in had an advertiser who was running Trojans on their ads. I contacted the company not long ago and they did their best to fix it.

If this problem continues, I will remove the ad and try to go to another company.

Right now, they spyware shouldn't be coming up, but if it is, PLEASE PM me and try to catch a screenshot of it. It appears that it's some "Drive Cleaning" crap.

I am very sorry about the inconvenience and hopefully this won't happen again.

Thanks.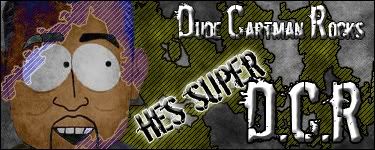 |
Allabout-SP
|
AASP Forum
|
I tried to email you, but it kept coming back to me.
Posts: 1413
Joined: Mon Oct 17, 2005 12:51 am
BRMBug wrote:I tried to email you, but it kept coming back to me.
Heh, did you use the email that is posted here on my profile? That is a VERY old e-mail, I never use it

Sorry and thanks for trying to let me know. And my new e-mail is
support@allabout-sp.net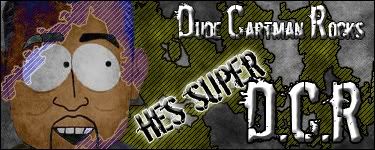 |
Allabout-SP
|
AASP Forum
|
---
Who is online
Users browsing this forum: No registered users and 1 guest