FORUM
Moderator: Big-Will
Posts: 29
Joined: Mon Jan 15, 2007 12:46 am
Im wondering if you guys can get find me these pictures or a website with them it would be very nice. And yes im looking for these hatless pictures.

CARTMAN
Him waking up form his dream (409)
In the morning before skiing )603)
Him out side tolerance camp (614)
Cartman with the jennifer lopez hand thing with his hat off.
Cartman at the table eating pizza after baseball (905)
Cartman getting out of the water after the boat crash (908)
And if their is his hair showing somewhere during the fight in (1003)

STAN
Him with his hat off after only getting 15 dorrah (602)
Him drawing boobs on the wall (610)
Him out side of Tolerance camp (614)
Him getting out of the water after the boat crash (908)
Him on stage holding his egg (910)
Him laying down after the towed car drives away (1014)

KYLE
Him out side of tolerance camp (614)
Him on stage with stan and the egg (910)

KENNY
Out of his parka laying on the ground after being pulled out (402)
OH and kenny before he goes into the shower in (706)
WOOOOOOOOOOOOOOOOOO
We don't do requests in Q&A. Moving to General SP Discussion - maybe someone there will provide pics.
So, I guess you haven't been able to find what you're looking for in the Downloads section?
Posts: 617
Joined: Sun Aug 28, 2005 5:14 am
Don't forget about Kenny getting a sock bath. And any picture that shows him with just his skivvies on.
Posts: 29
Joined: Mon Jan 15, 2007 12:46 am
Ive got most of the hatless ones im just looking for the ones i posted i really have the others.
WOOOOOOOOOOOOOOOOOO
Posts: 57
Joined: Fri Nov 24, 2006 11:37 pm
f*ck dude, f*ck.
Cartman kicks ass!!!
Posts: 70
Joined: Tue Jan 01, 2008 5:49 pm
Well... you could go to allsp.com and just take screen shots of the episode... or if an episode won't work there you could try southparka.com or southparkzone.com... and if all fail google images might have them if you look hard enough. hope this helps.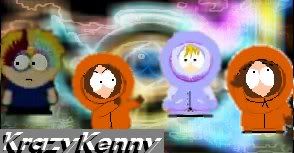 Curently trying to pick a new sig. Help me out:
viewtopic.php?f=21&t=32730
Welp, looks like no one here has them. Go look elsewhere.
---
Return to "General South Park Discussion"
Who is online
Users browsing this forum: No registered users and 2 guests