FORUM
Moderator: Big-Will
Sally Turner always used to be with all the other girls at South Park Elementary School in everything they did. According to the South Park Archives, she had the most attractive voice out of all the 4th Grade's girls. She was alongside her fellow girls whenever they were in a group episode. Her name was revealed in episode 811, Quest for Ratings, when one of they boys (I forget, it was ethier Stan or Cartman) mentioned on Sexy Action School News that she stuffed her bra. Then she was a slut like every other girl at school except for Wendy in the next episode, 812, Stupid Spoiled Whore Video Playset. Then, she just vanished into thin air. Tell me what you think may have happened to her. If you forget who she is, here is a photograph of her: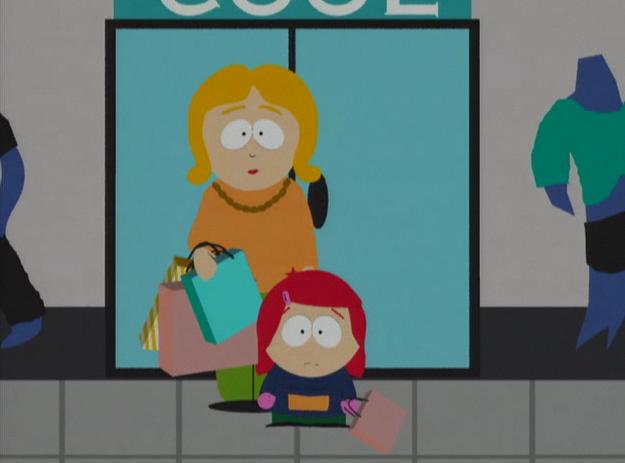 P.S., I think she moved away, but I just want your opinion of what else may have happened to her. Finally, if you think she moved away like I thought she did, tell me where she may have moved to.
Posts: 176
Joined: Fri Jan 11, 2008 9:20 pm
And she's pretty hot, Tom!

Maybe she was too much like Red so they got rid of her?
I'm sure we'll see her again, don't worry. If Mephesto can appear in the Queef Free song after a 8 year break or whatever it was, she definitely has a good chance of coming back too.
---
Return to "General South Park Discussion"
Who is online
Users browsing this forum: No registered users and 2 guests