FORUM
Moderator: Big-Will
Well, can it get any weirder than this? Here is Mr Mackey in a fireman stripper outfit for your viewing pleasure. Enjoy . . or be really grossed out. Me, I personally would like to f*ck that. Okay thats going a little too far.
http://www.fanart-central.net/pic-359176.html
Posts: 1413
Joined: Mon Oct 17, 2005 12:51 am
That picture is hilarious! hehe Awesome job! keep it up!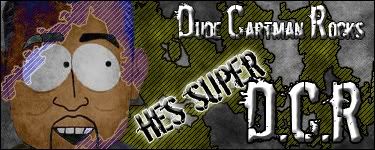 |
Allabout-SP
|
AASP Forum
|
Posts: 101
Joined: Mon Feb 27, 2006 11:21 pm
uhh...I'm grossed out by Mr. Mackey, but it's a good drawing!
ROFL LOL ROFL LOL *_*Dies*_* *_*Comes back as ghost*_* *_*Looks at screen again*_* ROFL LOL LOL ROFL



AWESOME WORK DUDE
Big Will wrote:
Goddamn you people suck. Especially Cool_Shan
---
Who is online
Users browsing this forum: No registered users and 1 guest