FORUM
Moderator: Big-Will
Posts: 103
Joined: Fri Mar 24, 2006 4:18 pm
cartman has a crush i made it cuss it reminded me of a dream south park episode i had called cartman alchemist
Posts: 748
Joined: Tue May 23, 2006 10:55 pm
Errr...creative?

*looks for some BBS help*
[center]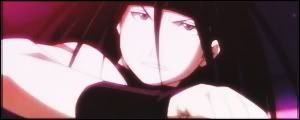 Jimmy made corn into crack? THEN HELL YES, I CARE!
[/center]
Meh, Shango is more Cartman's type.

Posts: 570
Joined: Sun Apr 23, 2006 3:37 am
But you have a pic of the Waddling Shitchunk holding his stick, gettignready to hit something. Make you wonder what he really wants to do.
His attack, his goading and his quick departure from the discussion...clearly demonstrates that [Mr.Hat_DX27], like Stovepipe_Jam, Killahertz9, TheTowlieConnection and others before him, has no integrity.
---
Who is online
Users browsing this forum: No registered users and 2 guests