FORUM
Moderator: Big-Will
Posts: 7
Joined: Mon May 14, 2007 12:24 pm
Awesome pics! I particularly like the second one.
Sig by Mr. Hat
Those are adorable! I especially like the one of Fry and Leela.

You should do some SP ones too and put all of them and these on deviantart.
I agree wholly with Nommel.
Posts: 1144
Joined: Thu Jul 05, 2007 4:30 am
nice, stewie one is good.
Zomg, it is teh shizzle.
---
Ahem, sorry for that, been feeling realy stupid lately. Anyway, really cool pics. You are really talented, whish I could draw like you!

Big Will wrote:
Goddamn you people suck. Especially Cool_Shan
Posts: 62
Joined: Tue Jan 02, 2007 9:21 pm
OMG!! You are awesome at drawing! I love the Family Guy ones! Keep up the good [GREAT] work!!!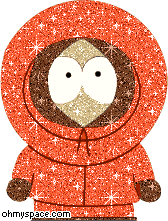 Posts: 3
Joined: Sun Aug 19, 2007 5:46 pm
WOW UR GOOD!
i really wish i could draw lyk yuh:) draw a kenny for me
Posts: 7
Joined: Tue Aug 21, 2007 9:22 pm
boy you got talent

---
Who is online
Users browsing this forum: No registered users and 1 guest