FORUM
Moderator: Big-Will
I made these using FF3se, a tool used to edit the sprites in Final Fantasy 6. As of right now, the only one I have completed is of Wendy.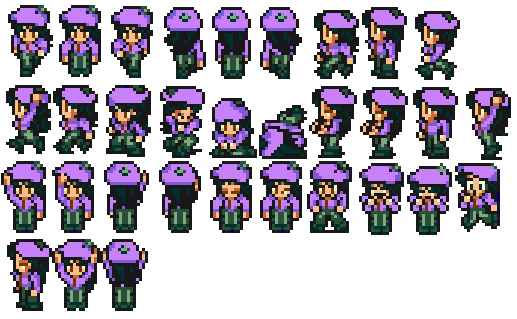 Yes, I know the color of her pants is incorrect. I didn't have the palette I needed to make them the right color.
Currently in progress is Stan, and I'm also planning on making Kyle, Bebe, and Kenny.
EDIT: The picture cuts off, here you can see the whole thing:
http://i21.photobucket.com/albums/b292/ ... esheet.png
Posts: 11
Joined: Mon Mar 09, 2009 1:02 am
haha that is epic. nice work man
You just got served
Posts: 16
Joined: Fri Mar 27, 2009 4:01 pm
Dude killer! Looking forward to seeing more!
Duhn-dun-na-nuuun!
It's the Big Texas Butters Show! And now here he is, Biig Texas Butters!
Why howdy there partners, I'm Biiig Texas Butters! And this is my horse, Toast.
Happy Traaaaaaaails Tooo Youuuuu!!!
Posts: 190
Joined: Fri Mar 13, 2009 2:19 pm
ahad! Cool! You should make one of my avatar, because I'm awesome and so is he.

No.

Make Craig & Tweek ones. Or else.
---
Who is online
Users browsing this forum: No registered users and 1 guest