FORUM
Moderator: Big-Will
Posts: 11153
Joined: Sun Jan 11, 2009 7:10 pm
0/10

lulz
effses: Austin confirmed for turbo homosexual
Cartkicker24
Posts: 2498
Joined: Sun Jan 03, 2010 2:26 am
erm...idk because it's on the "noob" setting, but I'll give ya a 6/10

I know my hair look's like it's short, but it's just in a pony tail
>.<
Pop
Rocks
And
Soda
Back off, snickerdick!
I wanna ride your Rapidash ;D
Posts: 8
Joined: Sat Aug 07, 2010 7:34 am
I would totally go gay for my avatar.
You look like my cousin when he's drunk.

5
"Some jokes are short and elegant, like a mathematical proof, or a midget in a ball gown"
~Demetri Martin
I am the product of my action, and the
slave
to my obsession
My avvy's in waay better shape than me.
Posts: 5579
Joined: Mon Aug 24, 2009 10:43 am
10/10

He's naked; what can I say?
This is my signature. I made it small so anyone who tries to read it has to copy and paste the text somewhere else only to find that it isn't interesting at all. Congratulations. Also, fuckshitcockassbitchtitspenisfagskankwhorecuntpoop.
I was hoping someone else could tell me.

My hair is a tad bit longer than my avatar (the BBS one on the left), though I can look like my avy after a somewhat drastic haircut.
This has been my 'default' avatar since 2002 because I've never really changed my appearance. I had to combine two different hairstyles in the character creator and then modify them both to make it look like me. My bangs don't go into my eyes, though.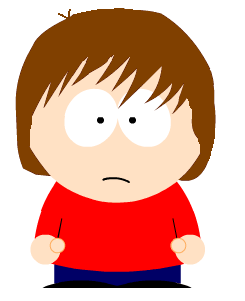 ---
Who is online
Users browsing this forum: No registered users and 2 guests