FORUM
Moderator: Big-Will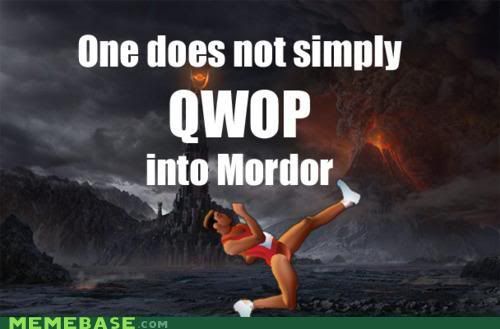 I"ve almost developed a rhythm. It looks like the bastard child of a goose-step created at the Minstry of Silly Walks, which of course starts the giggling, which doesn't stop easily. Then I start over qwopping, and then comes failure. But I've never had such a good time losing a game.
Double Qwop fail giggle: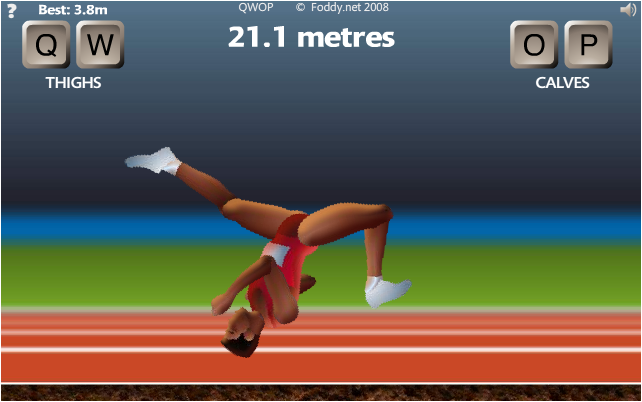 My best distance was a little over 36m.
I made it to 42.something meters on one knee, but I hit the first hurdle and it bitch-slapped me to the ground. :/
Posts: 546
Joined: Sun Jul 08, 2007 12:42 am
Posts: 2498
Joined: Sun Jan 03, 2010 2:26 am
Pop
Rocks
And
Soda
Back off, snickerdick!
I wanna ride your Rapidash ;D
---
Who is online
Users browsing this forum: Google [Bot] and 1 guest