FORUM
Moderator: Big-Will
Posts: 28
Joined: Wed Mar 02, 2005 10:16 pm
When the boys are handing out the roses for the second time, the candidates that are left include: Token, Pip, Craig, Timmy, Jimmy, Jason, Clyde, Towelie, Tweek, and Luigi. Now.....the six kids that were picked were, Token, Pip, Timmy, Jimmy, Towelie, and Tweek.....ok.....now when they say the last name "Jimmy", Jimmy gets out of his chair and says: "Oh boy, thank god".................now freezeframe.........if you notice, all the way on the very left, you can see a tiny bit of Craig's body. But the only thing is..........HE HAS A ROSE!!!!!!!!!......This is clearly a blooper because Craig didnt recieve a rose from the boys at this point. And you can also see him walking away, after Cartman told every one without a rose to leave....
Posts: 22
Joined: Sun Jan 08, 2006 5:59 am
Good eye.
Save the whales, motherf--ker.
Posts: 1413
Joined: Mon Oct 17, 2005 12:51 am
Awesome! man i can never find a blooper! i need to may more attention to things like that! lol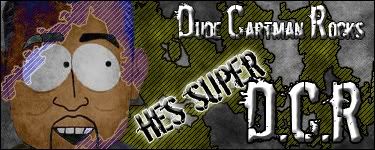 |
Allabout-SP
|
AASP Forum
|
---
Who is online
Users browsing this forum: No registered users and 1 guest