FORUM
Moderator: Big-Will
Posts: 205
Joined: Sun Apr 24, 2005 4:07 am
Posts: 1413
Joined: Mon Oct 17, 2005 12:51 am
Same as in all United States? 10:00pm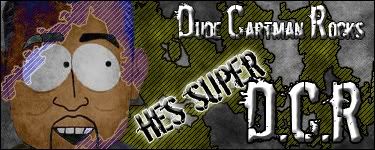 |
Allabout-SP
|
AASP Forum
|
They came out with this new invention this week. It's called TIME ZONES.

In central, I'm not sure. Probably at 9PM. Here in the great city of Denver it is on at 11PM.

Check your local listings.
I'm living proof that mile-high altitude warps fragile little minds.
Posts: 5580
Joined: Tue Apr 08, 2003 11:59 pm
It's on at 10pm everywhere, right?
its on 10 Eastern everywhere.
knowledge without follow-through is worse then no knowledge at all - Bukowski
Posts: 3384
Joined: Tue May 03, 2005 6:55 pm
It comes on 9 PM in the central time zone, I remember from my trip to Chicago last year.
Setting the standard since 1852
Posts: 6124
Joined: Mon Jan 31, 2005 5:24 am
Take it from a Wisconsinite: 9 pm.
You got 28 minutes.
__________________________________________________
You read it! You can't

un

read it!
Posts: 482
Joined: Thu Mar 10, 2005 10:28 pm
SMUGGERS/ETTES.
It's 2.33am and now I get get if all for FREE from:
http://www.allaboutsouthpark.piczo.com/?cr=3&rfm=y
BUT IT'S HURTING MY EYES, I HAVE A NEW FANCY LAPTOP AND I CAN'T EVEN FIND HOW TO TURN DOWN THE COLOUR/VOLUME AND I WORKED IN IT SINCE IT BEGAN
(WELL, THE 'NET ANYHOW).
WTF IS WROOOOONG WITH MOI???
Pog mo thoin
---
Who is online
Users browsing this forum: No registered users and 1 guest