FORUM
Posts: 410
Joined: Sat May 13, 2006 10:41 pm
you know what guys i dont rele care what you guys think but i had met trey parker and matt stone because i had won the underground southpark contest in there magazine and i met them so stay tune for june 16th 9 till 10 (yes the episode is one hour long) for the episode called 4/20
(THREAD WAS LOCKED BECAUSE OF THIS POST)

Posts: 1719
Joined: Wed Feb 01, 2006 3:17 am
Posts: 924
Joined: Sun Mar 12, 2006 2:32 pm
Officially blending in with all the Cartman fans.
Thanks b489 and KTS for sig
Posts: 1719
Joined: Wed Feb 01, 2006 3:17 am
Posts: 28
Joined: Sun May 14, 2006 12:27 am
i dont belive u daniel thats impossible but if ur telling the truth and this is a real episode i will deliver 5 dollars to ur house and bring some cake lol

by the way good spelling u spelled COMING wrong u idiot

Last edited by
CARTMAN BLOWS
on Sun May 14, 2006 2:29 am, edited 1 time in total.
[img]
Posts: 639
Joined: Thu Nov 10, 2005 10:26 pm
:C You fail. Please hang up and try again. ♥
Posts: 7905
Joined: Sun Jul 04, 2004 4:14 am
Posts: 1413
Joined: Mon Oct 17, 2005 12:51 am
Cartman_91 wrote:Did anyone else laugh when he spelled "June" Juin
Actually I cracked myself up!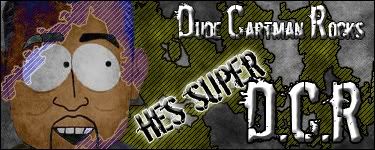 |
Allabout-SP
|
AASP Forum
|
danielprive6 wrote:stan says POOOPOOOPOOPOOOPOOO and no one knows why so kenny decides to ask stans dad why hes saying POOO POOO POOO and marsh says he is saying POOO POOO POOO
If I were Matt or Trey, I'd shoot myself for allowing this crap to end up in an episode.
YOU WIN NOTHING!
GOOD DAY SIR!
---
Return to "Episode Speculation"
Who is online
Users browsing this forum: No registered users and 2 guests