FORUM
Moderator: Big-Will
Posts: 2492
Joined: Sun Feb 05, 2006 2:08 am
This was one of the best SP fan fiction stories I have ever read, clinched by the fact that Kyle discovered that his own self had died.. You should publish it on fanfiction.net. You have the characters nailed and everything.
Posts: 26
Joined: Thu May 25, 2006 5:11 pm
Wow thanks everyone

I'm so glad you all liked it

"Y-You do look stupid without the hat."
"Thanks dude....thanks."

Posts: 1765
Joined: Sat Feb 25, 2006 8:06 pm
Posts: 2226
Joined: Wed Apr 19, 2006 10:06 pm
I have one additional comment regarding a slight technical detail. Statistically female victims are more likely than males to use the method described in your story. Male victims tend to choose methods that are more extreme, in order to finish the job quickly.

I don't mean to dwell on this though. The story is very well written.
Posts: 1747
Joined: Wed Mar 08, 2006 11:08 pm
Well, it was a bit obvious what would happen especially since it was in a synagague but still, very dramatic and I almost actually cried. Good work!
Remember... the more posts you have, the bigger your penis is!
Posts: 748
Joined: Tue May 23, 2006 10:55 pm
God, that was so sad! I started crying, I really did. As soon as nobody answered Kyle, I knew. Great writing skills. Be sure to write more!
[center]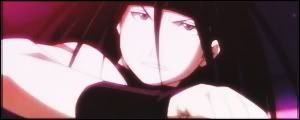 Jimmy made corn into crack? THEN HELL YES, I CARE!
[/center]
I freaking started crying
Posts: 16
Joined: Sun Aug 13, 2006 3:21 am
I read this first on ff.net and thought it was wonderful! Keep up on the fanfics, I lurk around ff.net most of my internet time so expect reviews from me.
Proud Daywalker!
Posts: 178
Joined: Mon Jun 12, 2006 4:36 am
Clyde789 wrote:I freaking started crying
Same here.
I have spent many hours on the computer reading South Park fanfictions... that was the best, no question.
---
Return to "FanFics and Episode Ideas"
Who is online
Users browsing this forum: No registered users and 2 guests