FORUM
Moderator: Big-Will
Dev says:
( Schan Schan ) The Royal Prophet! says:
I do in fact resemble a tropical fruit.
Posts: 1105
Joined: Wed Jul 05, 2006 3:12 am
Total_Beefcake wrote:

DevilAngel16 wrote:Well, those "I READ TBLTYCERA" userbars kinda died after a few weeks. Look around, aside from Jori and I, no one else has them in their sigs.

-_-; I admit, they were a bit dumb and I shouldn't of made them...
Aww, don't say that. I thought they were cute.
Nommel wrote:Yes damn it, they did.
I don't believe you. :P

Posts: 748
Joined: Tue May 23, 2006 10:55 pm
xD You go Ali. You go, girl.
[center]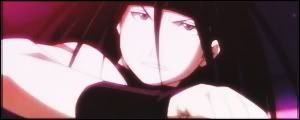 Jimmy made corn into crack? THEN HELL YES, I CARE!
[/center]
Posts: 313
Joined: Fri Jan 25, 2008 11:21 pm
You know how people feel at the end of a good long series like Harry Potter or Series of Unfort. events? That is the exact same feeling I'm getting now. A good book is about to end, and I hate it! I started reading this as, "Okay, gay story. Brace yourself," to, "This is a really good story!"
For the amount of pages you guys wrote, there were very few spelling errors. I'm looking forward to.... anything you guys write/co-write!
One last thing, if you do something like this again, try not to make every guy in the town gay

Küssen Sie meinen Esel

Taking the Banner of the Holy Marsh! Death to the Vile Lard!
Merged the new thread to the locked old one and reopened it.
I just finished this, and I can honestly say this was THE BEST (And most twisted) South Park fanfic I have EVER read! I loved the whole Butters/Cartman thing, they make the cutest couple! GREAT JOB!!
Posts: 12
Joined: Tue Jan 29, 2008 12:34 am
XD finally I finished reading this... XD ahhh!!! this thing is awesome!!! you are very talented!! I liked the plot twist o.o so unespected (you made tweek a father!!! o.o he is one of the 2 characters that I cannot think as a father XD the other being butters...)
XD well written and cleverly plotted, but some things where a bit rushed and not well analized... but still this fic is great XD the other thing that I didn't like so much was... o.o so many slash... XD well, that was other of the things that gave this story that... special thing
OvO when I started reading this I was going to stop after the first chapters... but lucky me that I continued wiiii!!! XD you are great!!! yay!!! hmmm... sorry if I have some spelling mistakes x.x
u.u sorry if I misspell something
Posts: 4261
Joined: Wed Feb 13, 2008 10:05 pm
I only came to this after it was finnished (nearly finnished at least, the epilogue wasn't done) but I can say with certainty it's one of my favourite fics. If the writers are reading this you did an extremily good job, inventing whole cliches (whole towns turning geh!), the plot reversing car crash (surely one of the most important moments), allmighty Rapist-Butters (love his almost-death scene!), their MSN names and of course, the house/swapping orgy. Daddy Tweek is an exceptional role here, i agree, as is the final party ending.

This deserves the fandom of it's own it almost got, and Nommel and co. only complained about it because they were jelous their stories didn't get as much attention. I don't see this as slash, even if it has gayness in droves, as it has a plot an is HILLARIOUS on it's own.

All in all, i'm sad I missed out on it being written, but more colabarative works would be best for all.
Superior2you
Check my Fanarts!
Death will take us so don't fight it. Become it and lean to win.
I loved this fic so much that I decided to do a fan art thingie for it! I know the cover art contest thing ended many months ago, so this is just something I did for fun. Also, I didn't draw it, I got pictures of all the character involved in the story from google and put them together in Photoshop to make a cool little picture. Anyway, I hope you like it!
http://i223.photobucket.com/albums/dd14 ... dEverR.jpg
Posts: 1105
Joined: Wed Jul 05, 2006 3:12 am
Holy sh*t, I can't believe people are still reading this. All of you just made my day!!

Wow, thanks so much. God...I dunno what to say. Thank you. I'm glad you all enjoyed it.

I gotta say, writing this fic was a lot of fun, but it took a lot of time to do it. I don't think Jori and I will be writing another one though. Too busy with school and all that fun stuff. (Besides, I haven't seen her on this site in months. I'm thinking she doesn't go to this site anymore.) I miss her! And reading all of your comments is making me miss this fic while we were writing it.

Yeah...I'm not gonna lie, I'm very proud of this fic. I'm sure Jori feels the same way.

But seriously, ummmm....wow...thanks again.

(I feel like such a conceited byotch right now. XDDD)

One day I'm gonna have to re-read our entire fic from start to finish...

---
Return to "FanFics and Episode Ideas"
Who is online
Users browsing this forum: No registered users and 1 guest