FORUM
Moderator: Big-Will
I think Iran will come in as the mega save. Garrison will have to be used if there is a huge war with Iran.
There is a lot on news of Ukraine Biden Whistleblowers but that may be bullsh*t, as I see it now but I could be wrong. Biden drops a .5 percent per day per poll so it could be Trump put the Ukraine whistleblower story out there to lower Biden polls, who knows.
He was
a wise man
who invented beer. -
Plato
Bring Heidi back, she's just a good character, I like her. Bring her back so she's halfway between fat Heidi and old Heidi. So she's super funny like the boys but is sweet and caring again. She should be with Kyle. It was really funny having a girl, like the boys, hanging out with the boys.

Kill the Trump character off but bring Garrison back...somehow. He needs to be the old gay as f*ck Garrison again. Bring back more of Mr Slave

Get Tweek off meth for an episode.

Kenny's family wins the lottery.

Everyone who is vegan in the show should start breaking out in vaginas

More of Cartman going against the jews and Kyle getting super pissed off. (I'm sorry, i never get tired of it.)

I don't know, they're not very good. I just thought I'd have a go.
President Garrison Watch: 5 episode down, 5 to go. Garrison is 0 for 5.

Only way Garrison returns to the show is if Trump loses next year. Republicans, having closed ranks around him, aren't going to let that happen, so Mr. Garrison is history.
President Garrison Watch: 6 episode down, 4 to go. Garrison is 1 for 6. He's been keeping track of Randy's exploits, and figured it was high time to make an appearance.
I swear for me every other ad is a GoodRx ad rate now with South Park Studios. Maybe GoodRx would make for a fun Kenny episode about drug prices being too much and I guess the opioid epidemic and drug dealing.
He was
a wise man
who invented beer. -
Plato
What about Mothers Room for a plot. I had no idea what one was and had often seen the signs for one and seen the door. As it turns out its a place mothers can go to breast feed a baby. I thought it was like a diaper changing room. Just seems funny to me and worth a shot at a plot. I can see Family Guy picking it up real fast. I bet mothers want young boys and males of all ages to come and enter the Mothers Room so they can carelessly whip out their boobies and flash them off at anyone who dares to take a peek in the Mothers Room.
He was
a wise man
who invented beer. -
Plato
Posts: 18
Joined: Sun Nov 03, 2019 10:52 pm
Can someone do an episode with Wendy Testaburger turned into a monster.
Here is what Wendy looks like after she drank a monster potion: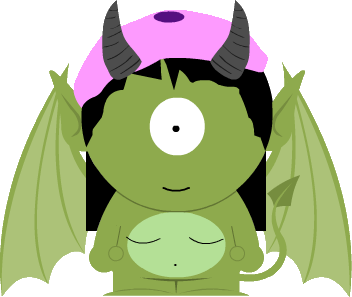 StuartTakesADump

wrote:

↑

Sun Nov 24, 2019 2:36 am

Can someone do an episode with Wendy Testaburger turned into a monster.

Here is what Wendy looks like after she drank a monster potion:
me like
He was
a wise man
who invented beer. -
Plato
Posts: 18
Joined: Sun Nov 03, 2019 10:52 pm
JamesPolo

wrote:

↑

Sun Nov 24, 2019 6:58 am

StuartTakesADump

wrote:

↑

Sun Nov 24, 2019 2:36 am

Can someone do an episode with Wendy Testaburger turned into a monster.

Here is what Wendy looks like after she drank a monster potion:

me like
I want Trey Parker and Matt Stone to air the episode where Wendy Testaburger drinks a monster potion as Season 23, Episode 9
---
Return to "FanFics and Episode Ideas"
Who is online
Users browsing this forum: No registered users and 2 guests