FORUM
Moderator: Big-Will
this is a drawing I made time ago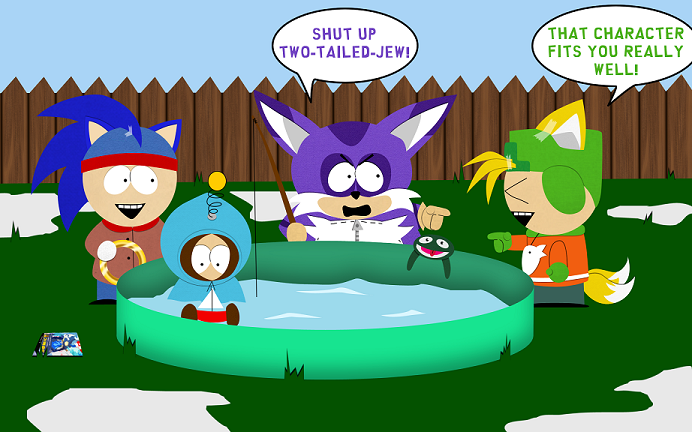 and here is the full view
http://fav.me/d41g7pg
Posts: 8963
Joined: Sat Mar 06, 2004 6:52 am
Oh, that's good! Kenny as a Chao...never thought of that! I have an old pic that shows him as Omega (or Gamma, as per the Sonic Adventure DX cover you have in your pic).
Cartman as Big, with his own Clyde Froggy in tow!

Wonder who would be Robotnik/Eggman then? I hope you'll have more in your series.
---
Who is online
Users browsing this forum: No registered users and 1 guest