FORUM
Moderator: Big-Will
It was a warm, sunny monday morning in South park Colorado. Little Butters stotch was walking to school with one of his best friends Tweek. Tweek was twitching more than usual, he had dark circles underneath his eyes. He didn't seem to be in a good mood.

"What's wrong with you Tweek? Why, you seem to be in an awfully strange mood." Tweek twitched at Butters voice. He looked at his friend, his eyes wide and blood shot.
"Nothings wrong Butters... ah!" He twitched and screamed. Butters was shocked by this as tweeks shout was quite loud.
"You scared the jeebes out of me Tweek! What's wrong?"
Tweek sighed. He knew he had to tell Butters some time, he just knew it. Tweek clenched his fists and held his head up high.
"I... i think... i dont know how to put this but... i think... I think i like your cousin!" Tweek cupped his hand over his mouth. Butters stopped in his tracks. He scowled at his best friend, his eyes filled with rage.
"I'm sorry Butters... i can't help the way i feel!"
"You better be sorry Tweek!" Butters grabbed Tweek by his shirt and bashed him up against a brick wall. Butters had never experienced this feeling before, it made his blood boil. And he knew he didn't like this feeling, he didn't like it one bit. There was a voice telling him not to do it... but there was a louder voice screaming at him to do it. He raised his other fist to Tweek's level.
"You dare lay a finger on my cousin and you will pay?! You hear me?! PAY!"
Tweek's forehead was drenched in sweat he wouldn't in a million years expect Butters to act like this. He always thought Butters was a sweet and humble boy, without a care in the world. He guessed wrong.
"Ok... i wont touch her... i promise..." He stuttered, butters dropped his fist and dropped tweek with him. Tweek's hair flopped, dirt flew around his knees. He looked up at his once wonderful friend, butters looked down on him with hate. He turned his back on tweek and walked off, to school.
----
Hope you like it part 2 coming soon!
Big Will wrote:
Goddamn you people suck. Especially Cool_Shan
Funny, I remember seeing a fic featuring Butters's cousin before....

Posts: 1765
Joined: Sat Feb 25, 2006 8:06 pm
Posts: 302
Joined: Thu Mar 30, 2006 8:35 am
Hello! I am-a Super Mario. It-a seems like-a you-a stole this-a fan fic from-a someone here. I-a know him quite well-a. He's-a pissed off.
If you-a don't stop-a stealing these-a fics-a, we-a will have-a some-a problems here! I go mama-meia!! baawawawawawawa!! at this-a. That's-a spicy meat-a-ball. Okiedokie? Okiedokie!!
Let's-a GO!
i never knew there was a fan fic about butter's cousin, as i'm quite new to this forum. I have spoke to the guy about it. I am willing to change it, a bit maybe make it butter's like secret sister or something. Ok? I apologize for any offence i have caused.
But hey great minds think alike

---
Ok heres the first part re done. It's now going to be Stan's cousin: Amanda, ok her and he sister have moved in with the marshes whilst there mother is ill. The first part is excactly the same but with Stan and Kyle. Ok heres part 2. WITH Stan and Kyle instead of tweek and Butters. I am sorry for any offence i have caused. Truly.
Part 2
Stan walked to school without Kyle. He looked back every few seconds to check the little pussie hadn't gone and told on him. Suddenly he stopped, it all just hit him hard. Why had he hurt Kyle? His best friend in the whole world? What did kyle do to derserve this? Stan started to sob, he leant against a bilboard for Smack Shmores. Emotions, stronger than a hurricane, seemed to fill his head. He walked in the other direction, hoping Kyle would be still there. He had to apologize to him. Stan started to quicken his pace, he checked his watch, 8:30... ten minutwes until the bell. He didn't care, he just continued walking. He got to the spot where Kyle had been laying. His friend was no longer there. Stan sighed. He was angry with himself. Life wasn't easy being a teenager, friends, family, school. Sometimes he wonders why god put him on this earth. He'd been through a lot lately. His on/off relationship with Wendy Testaburger, being harrassed by Cartman's constant teasing, his aunty almost dyeing. He didn't only feel sorry for the people around him, he felt sorry for himself. Most people would find that pathetic, others would find it funny, (especially jackasses like Cartman). Stan rolled his eyes and looked at his watch again. 8:45 he was five minutes late. Who cares, at least i miss most of maths...
---
Ok i hope your all happy with that. and again i want to apologize and tell you how deeply sorry i am. To nommel, i want us to be friends.

Last edited by
Cool_Shan
on Sat Nov 04, 2006 8:01 pm, edited 1 time in total.
Big Will wrote:
Goddamn you people suck. Especially Cool_Shan
Cool_Shan wrote:But hey great minds think alike
*Bites tongue so hard it bleeds*

It's fine, no biggie.
When you start a new line you should press the "Enter"or "Return" button. It will start that new line for you‼

They are all really OOC, and overall this is not a very good fic.
∞◄♫‼░☺♥♦ ¿Jawmht? ♣♣☺ ░‼♪►∞
Posts: 748
Joined: Tue May 23, 2006 10:55 pm
I'm not really feelin' this fic. Everyone is super OOC, and Butters scares me.
Butters is supposed to be a sweetie.

But then, I made him OOC in a chapter of my collab...but also, it was a good time for it.
DON'T STEAL STUFF, MAN. IT'S SO NOT COOL.
*waves lovingly at Mario*
[center]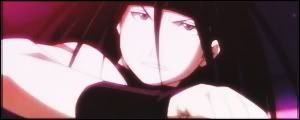 Jimmy made corn into crack? THEN HELL YES, I CARE!
[/center]
I didn't steal this fic. I didn't even know there was a fic about butters cousin anyway. Besides his was about Butter's boy cousin mine was gonna be about Butter's girl cousin and I've had this idea for a few years now. Any way i changed it. Oh and the reason the characters are OOC is becuase they're older and they have changed. I promise it will get better.
----
Thanks for the comments, i will try to improve

Big Will wrote:
Goddamn you people suck. Especially Cool_Shan
Posts: 1765
Joined: Sat Feb 25, 2006 8:06 pm
Total_Beefcake wrote:DON'T STEAL STUFF, MAN. IT'S SO NOT COOL.

In her defense. This fic and Nommel's are really nothing alike. Except for Butters having a cousin in them.
Last edited by
Taranis_Music
on Sun Nov 05, 2006 5:09 pm, edited 1 time in total.
Posts: 6142
Joined: Sat Dec 24, 2005 3:05 am
the chapters are too short and it is hard to tell when someone talks.
It's not the WORST fic ever. Everyone's pointing out the bad stuff. I think it could still turn out all right if you go in the right direction with it and fix some of the stuff people have mentioned above.
Stan got to school twenty minutes late, he reached his math's class and walked in. All the students turned their heads towards the door.
"Well," Said Stan's teacher, a young beautiful woman with long golden red hair. She wore black pants and a white shirt with high boots. Her eyes were a shocking emerald green. Stan secretly had a crush on her... kind of.
Stan blushed as he went pass her, he took his seat, next to Kenny Mccormick. Kenny had a drastic change when he was twelve. His mum won a scratch card, $100,000. Kenny no longer needed his stupid ornage parka. He wore a light blue open collar shirt, a pair of black ripped style jeans and flashy Sneakers. His blonde hair was spiked up in an amazing way.
Stan gazed his eyes around the room he spotted Kyle, gazing down at his book scribbling random messages. Stan felt sorry for him. Then Kyle looked up at Stan's cousin Amanda, with a grin on his face. Stan caught onto this and threw daggers with his eyes, he turned away in disgust. Then he thought, why am i soo upset with him... he can't help it.
"Stan...?!"
Stan looked up at his teacher who was smiling towards him.
"Are you ok, you look pale." Her voice was soothing and relaxed.
"Actually, i feel quite sick. Can I get some water?"
"Yes... of course."
Stan picked himself up and walked out the room, he walked down the corridor. A few teachers stopped him to ask what he was doing, he just brushed them off with a "Going to the nurse".
He reached the water fountain and turned it on, he didn't actually drink it as he thought It'd make him more ill than before. He leant against the wall and breathed in deeply. His black hair fell across his eye. Tears started to form beneath the dark strands, he felt hollowe. Empty, non-human like. A few teachers were walking towards him. Stan wiped his eyes with his sleeve and made his way past them, back to class.
"Are you feeling better?" Ms. Lennon asked as Stan entered.
"Yeah, much."
"Good." Ms.Lennon smiled, pearly teeth gleamed. Stan blushed again, he wasn't so pale anymore.
It was break time when San decided to approach Kyle. Kyle was sitting with Cartman having a huge fight over Jews.
"I'm telling you Kyle! Jews can't be super heroes!"
"Why not, i bet there's plenty of Jewish heroes!"
"Yeah, like who?"
"I don't know... Spider-Man."
Cartman roled his eyes and gazed at Kyle angrily.
"Spider-Man!? SPIDER-MAN?!"
"I don't know do i?"
"Yeah coz youre a stupid Je..."
Stan coughed inturuppting Cartmans voice. He sat besides Kyle.
"What the hell do you want?" Demanded cartman taking another handfull of cheesy poofs from his lunch box.
"I need to talk to Kyle... ALONE."
Cartman scanned the area, his eyes met with Stan.
"What?"
"I want you to go away Cartman!"
"Argh... fine... fine..."
Cartman strained himself up and waddled off over to Token and Clyde, it was obvious he was going to start ripping on them aswell. Stan sighed, Kyle stared at the ground, his eyes fixed on his shoes.
"Well..." Began stan he cleared his throat, "I just... I just wanted to say... I'm sorry for how i over reaccted, and i want you to know that You'll be my friend no matter what happens. And you can ask out Amanda, if you want."
Kyle smiled, he looked at Stan.
"Really?"
"Really!"
Kyle laughed and punched Stan's arm in a friendly way. Stan laughed and repeated. They both smiled.
"Come on then..." Stan got up.
"What?" Asked Kyle, still sitting on the bench.
"Isn't it obvious? We gotta go get you into some cool clothes, and we need to sort your afro out. You need to look good if you wanna get a girl to date you."
"Ok! Cool!"
Kyle and Stan got up and started walking towards Kenny...
------------
Ok i hope you thought that was better, it was longer than the other chapters and i put a bit more description in. I hope you like

Big Will wrote:
Goddamn you people suck. Especially Cool_Shan
Posts: 282
Joined: Thu Jun 30, 2005 5:43 pm
Nommel wrote:

Cool_Shan wrote:But hey great minds think alike

*Bites tongue so hard it bleeds*

It's fine, no biggie.
That is one of the funniest things I have read on this forum.
---
Return to "FanFics and Episode Ideas"
Who is online
Users browsing this forum: No registered users and 1 guest