FORUM
Moderator: Big-Will
Thunderhorse wrote:My favorite cartoon O/T SP is hands down Metalocalypse.

Its basically an animated Spinal Tapp series.

It is just the most hillarious show I have ever seen next to sp.

so...other for me.
I love that show...but whatever happened to it? Did it go suddenly off the air to an early death or something? I sure hope not...

Goodbye, cruel world...
I'm leaving you today
Goodbye, goodbye, goodbye...

Goodbye, all you people
There's nothing you can say
To make me change my mind...
Goodbye...
- Pink Floyd (
The Wall
, 1979)
Posts: 47
Joined: Sun Dec 09, 2007 3:51 am
I don't give a damn if The Simpsons lost their touch 10 years ago. They're still my favorite show in the world, behind South Park. And even though
I
like South Park a little bit better, they're definitely the greatest show on earth.
Posts: 593
Joined: Fri Dec 28, 2007 7:22 am
Mine would have to be
Metalocalypse
. It's not easy to find humorous cartoons dealing with metal bands in general.

._.
Posts: 22
Joined: Sun Nov 25, 2007 10:48 pm
i like
simpons
but thier running out of story thier pretty much re-doing old ideas.
I like
Family guy
but its not as funny as it yoused to be.
I really love
king of the hill
becuase they always think of new ideas and you can relate to the characters .
But my favorite show besides south park is either
the grim adventures of billy and mandy
or
Invader Zim
. those are the 2 best cartoons ever
Posts: 8
Joined: Wed Jan 02, 2008 1:47 am
Probably Clone High :] but I also love Aqua Teen Hunger Force.
'Real life is so boring and stupid!'

- Kyle B. :)
Posts: 8964
Joined: Sat Mar 06, 2004 6:52 am
I checked "Family Guy," and yet that's only a small chunk of the animation I like.
Others I have on DVD:
Batman: The Animated Series
Superman: TAS
Gargoyles
Flintstones
Drawn Together
DangerMouse
Count Duckula
Robot Chicken
Harvey Birdman: Attorney at Law
Batman Beyond
Futurama (have the new DVD, wanna get the box sets)
I've also been collecting the classic 'toons in those Disney tin box sets, and out of all I have,
Donald Duck ROCKS!!
Mine would have to be The Simpsons
Code:
My favorite sp characters: Bridon(he's so cute!)
Kyle,Stan, Kenny/Mysterion.

Fave ep: ESM Season 12,Sec fave: Butterballs Season 16
Posts: 122
Joined: Wed Mar 28, 2007 7:53 pm
That was a tough one for me. But even though I really like Futurama and I wish that they would have stopped making new Simpsons episodes about a decade ago, I think I'll still have to vote for the Simpsons.
I never really cared for FG, never watched KotH, and hate Drawn Together with a passion.
Pip: Besides, I hate french people.
The simpsons get my vote but i did think about it because i also like family guy,if asked this question about 10 years ago i would have said simpsons without hesitation but that has been going down hill since season 13.
Kyle: Why? How could you do this? There are people starving in Alabama and you give Cartman a million dollars?

Cartman: Line? Lines! I HATE LINES!!!
Posts: 1
Joined: Thu Jan 17, 2008 10:02 pm
SOUTH PARK COMES FIRST BUT BESIDE THAT I LIKE BEAVIS AND BUTT-HEAD.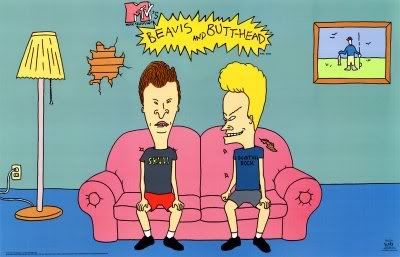 Posts: 10135
Joined: Fri Mar 07, 2008 11:19 pm
TIED simpsons futurama family guy
I Wasn't choking you I was just hugging your neck

R.I.P Chef for realz this time

( chef joined the sith so why don't you?)

R.I.P Billy Bonka
Posts: 1592
Joined: Sat Mar 08, 2008 7:15 pm
Narrowed it down to The Simpsons,Family guy, or Futurama. Probably have to choose Futurama cause it actually has a plot and doesnt do the same ol' thing time after time.
"If a

tree

falls in the forest and there's no one there to hear it, my illegal logging business

succeeds

."

"I have only two modes, at

war

with something, or having

sex

with it. There is no middle ground"
I voted for the Simpsons just because no other show in the 'Adult' cartoon genre has ever amused me so much.

I know it's a kid's cartoon, but I've found Spongebob Squarepants to be outstandingly funny on occasion.
---
Who is online
Users browsing this forum: No registered users and 1 guest